So I had some asking on how to use gimp better so I decided to try and make a slide show of how I can turn This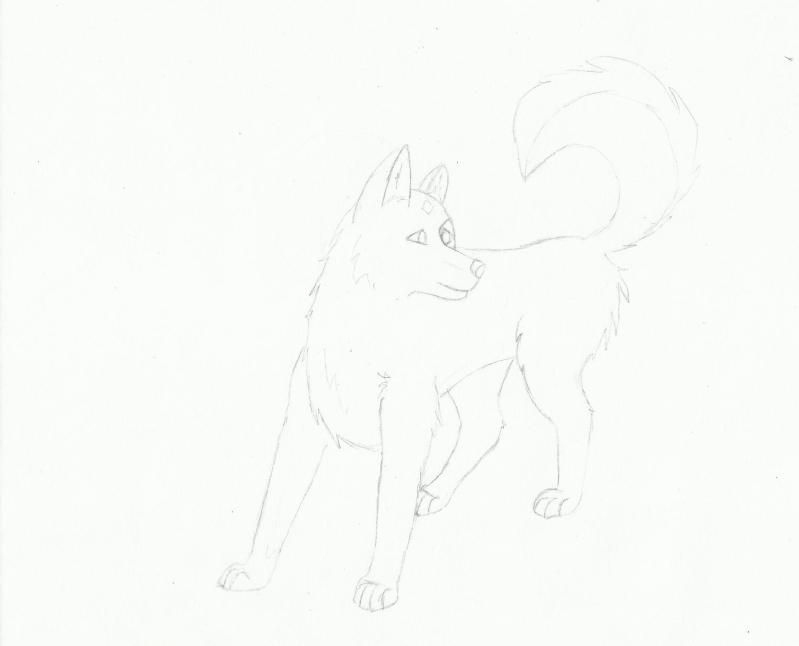 Into This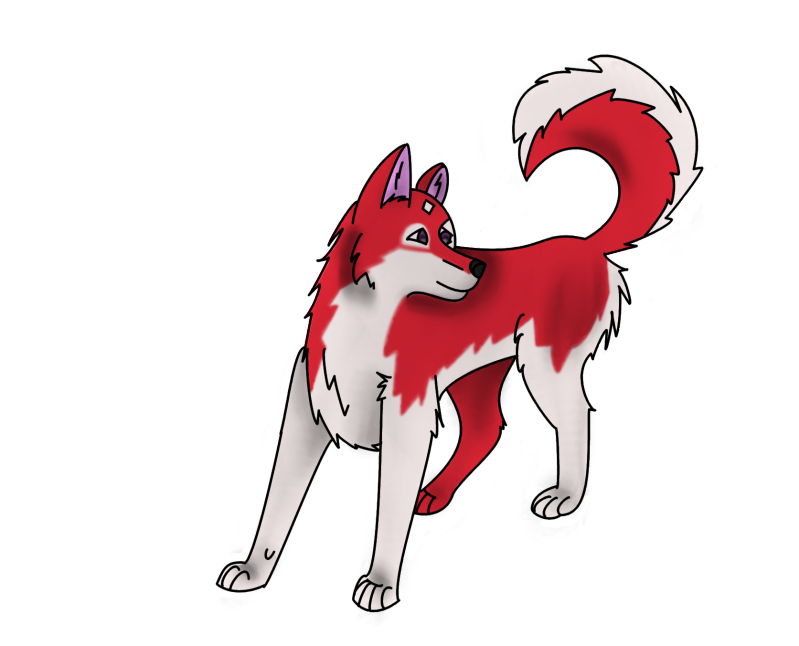 Bare with me its going to take a few posts till I'm finished
Step one I am basing this as if you already have a scanner and Gimp downloaded to your computer. First open Gimp and the line art you wish to work with.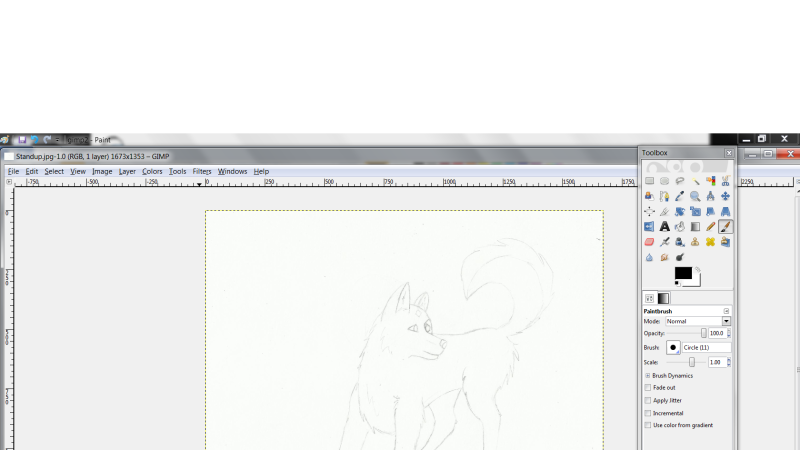 Next you will want to go to the color tab and work on the brightness and contrast anything to darken up those lines don't worry about the ugly marks left on the paper.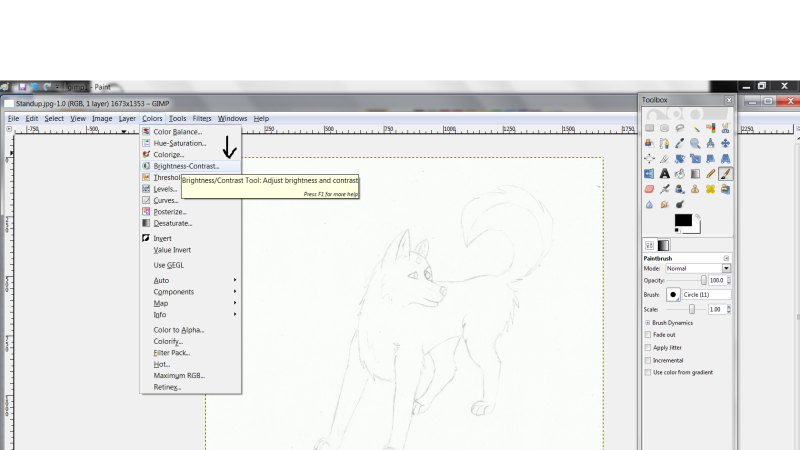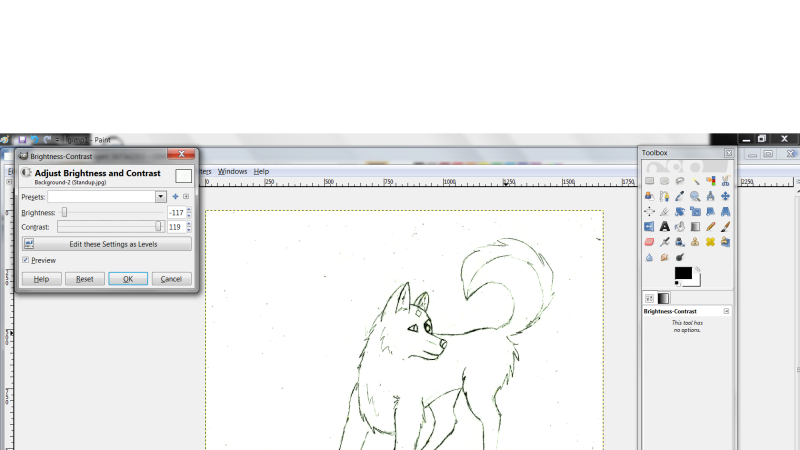 Next and probably one of the most important steps during this whole process are layers You HAVE to get used to working with layers.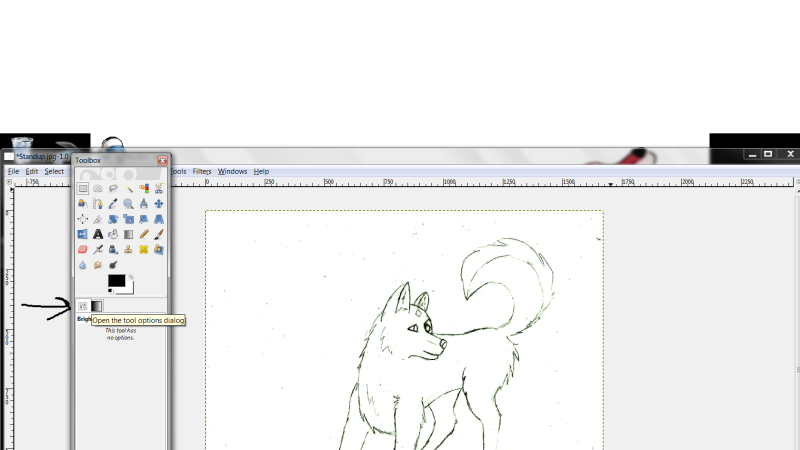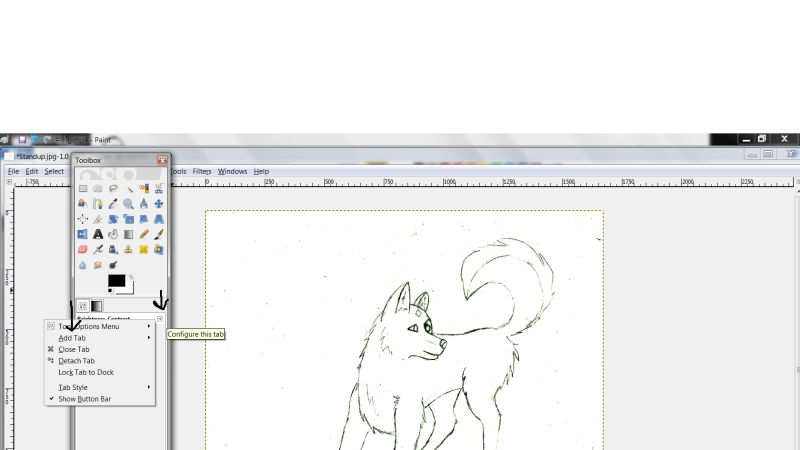 Follow the little arrows to find how to get layers.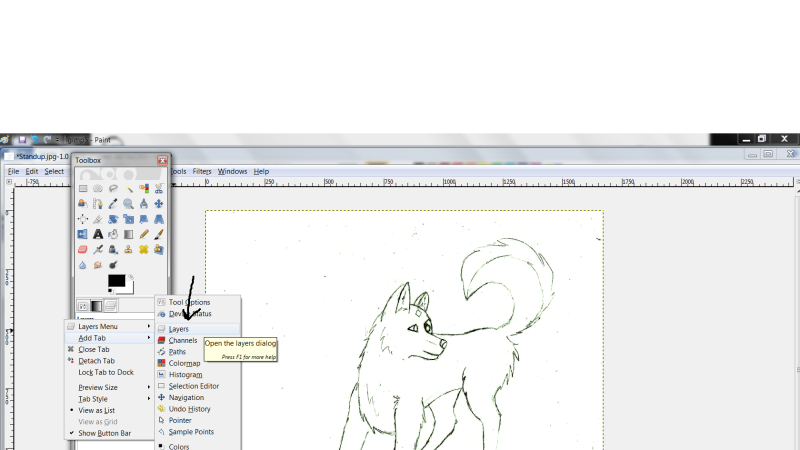 so click the little + go to add tab click layers it will add a layer option beside your other tabs I enjoy having my Layers on my actual screen to do that just click the tab and drag out were ever you want you visual layers to be.
OK time to actually add new layers Go to top of the screen and push new layer and your new layer will show up in your little layer box you just created.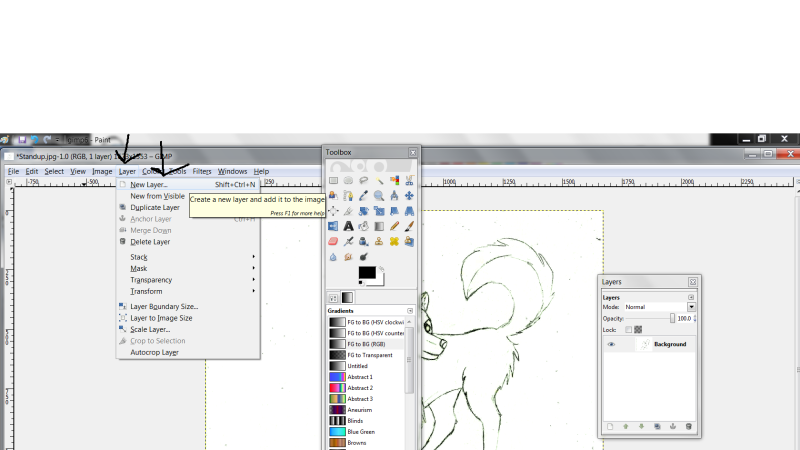 The order things go in is not important this is just the order I went in we are going to get ready to line the art but were going to use the paint tool option to set how we want the lines to look Adjust the size of the paint line and switch the Brush Dynamics to Size. Unselect Opacity if it is selected.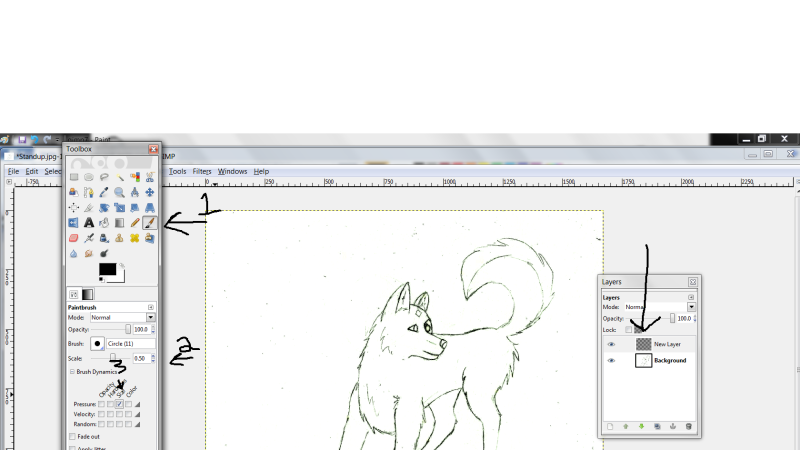 The Arrow on the right is showing you the new layer you had just made.
Okay to make lining this easier we need to make our picture's line not black and we need to be able to change the back ground color so we need a transparent back ground and this is easy to get go to layers. Go to Transparency click on Color to alpha Poof done. Won't work if there is already colored back ground in the photo has to be uncolored lined art.
http://img.photobuck.../GIMP/gimp9.png
http://img.photobuck...GIMP/gimp10.png
Hookay now were going to need another new layer so that we have three so go ahead and add a new layer. One layer should be above the line art one layer should be below the line art. The Layer below the line art we can use as a background Color I am going to use blue because it will be easy to see agents white and I can also see black on it and I will explain this in a little on why I do this.
To move the layers there are green arrows you just push those arrows and what ever layer you currently have selected will move either up or down.
http://img.photobuck...GIMP/gimp11.png
With the bottom layer selected use paint bucket as arrow points to to fill with the color blue. I pray you can figure out how to get your own colors if now just double click on the black and then more colors will show up.
Now click on the layer with the original lines and were going to reverse the colors on it so that they are white.
http://img.photobuck...GIMP/gimp12.png
Go to Colors then invert. It will only invert what ever layer you are working on.
now we have a blue print of our picture yay! ok now were going to start to line it. what Ever color you have up is what color your lines are going to be so I want them black click the little black and white box and that will reset your colors. Then click the ink pen called path tool.
http://img.photobuck...GIMP/gimp13.png
when you use path tool you will be clicking and little dots will show up for example on my hear. Click on the points of your line like I have done here.
http://img.photobuck...GIMP/gimp14.png
Don't worry yet that they don't match the ear right.
Oh yeah and use the magnifying glass to zoom in it helps
Ok now we can make the lines shape to the ear click on the lines and pull them back to about were the ear lines are you will see little boxes use them to help shape your lines just play with them you will get the hang of it.
Also if you miss a box something strange comes up I don't know what it is used for just push Undo or CTR Z. CTR Z is the short cut for Undo and can quickly become your best friend.
http://img.photobuck...GIMP/gimp15.png
Once you have the line the way you want it it is time to stroke the path. Click the button stroke path then click stroke with paint tool then click stroke. And the path you created will be lined instantly for you.
http://img.photobuck...GIMP/gimp16.png
Once you have done this I get annoyed with the little ink pen so I will just click out of the ink pen and go back to it because it likes to memorize your old lines for some reason and it drives me crazy.
http://img.photobuck...GIMP/gimp17.png
OHHH and make sure you are on the layer above the old lines don't fail like I did because if you line the old lines this won't help you even a little. Don't be like me
http://img.photobuck...GIMP/gimp18.png